SAY HELLO TO
KILLER WHALES
It's sink or swim as Web3 entrepreneurs from all over the world showcase their groundbreaking crypto and NFT projects to the panel of Killer Whale Judges, made up of the most popular influencers, hot shot VCs, and famous founders.
Shot in Hollywood, Los Angeles, the show will be broadcast to over 55 countries across the World's biggest streaming platforms, and of course— the HELLO TV app.
GET YOUR KILLER PROJECT ON THE SHOW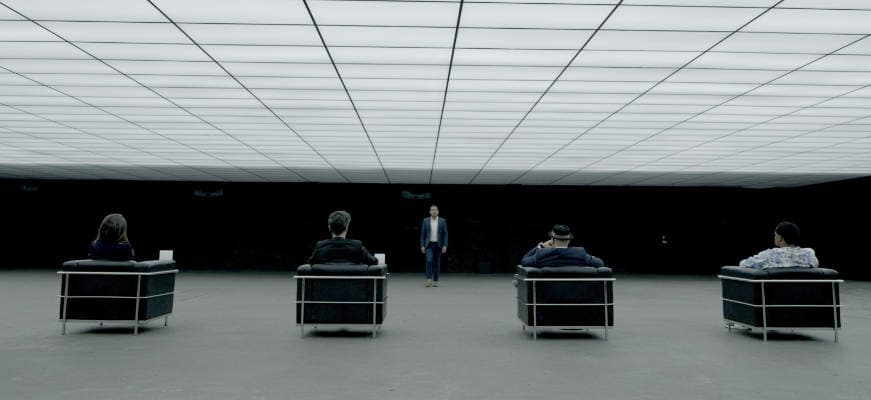 MAKE A SPLASH IN WEB3
Are you a founder or CEO sitting on the next huge crypto or NFT project and ready to take on our industry experts? Confident you could go toe-to-toe with our Killer Whale judges in front of millions of viewers and live to tell the tale? Then we need you on the show.
Meet the whales
The most well connected man on Twitter- Mario is an accomplished founder of the Athena Group of Companies which now operates in more than 30 countries. Following his success, Mario has also founded multiple e-com companies all this while hosting the biggest show on Twitter.

Anthony Scaramucci

Finance Mogul

Anthony is a founder and global investor with over 30 years of experience in the finance industry, he has been recognized as one of the most influential people in finance by both Forbes and Worth. He is also a commentator on CNBC and other notable news programs. He is no stranger to TV and pulls no punches with his forthright opinions.

Wendy is a frequent speaker at industry events and conferences and is known for her expertise in cryptocurrency trading and technical analysis. She is also a consultant and advisor for several blockchain projects. Small in size but big in personality.

Austin Arnold

Crypto Analyst

Austin, co-founder of Altcoin Daily, has one of the largest crypto channels on the internet. Started back in 2018 with his brother Aaron, Altcoin Daily shares news, opinion, and education on the entire crypto market. With over 2M+ subscribers across all social platforms, Austin educates the market on bitcoin and Web3.

Aaron Arnold

Marketing Guru

Aaron is the co-founder and host of Altcoin Daily. Aaron has deep knowledge of sales and marketing and has been working in the cryptocurrency space for several years. He is known for his ability to explain complex concepts in simple terms, making cryptocurrency accessible to a wider audience.

Cordell Broadus

Next Gen Entrepreneur

The Fresh Prince Of Web3 with investments behind Moonpay and Sandbox, Cordell has made waves with his investment company Welcome to the Block. As a next-gen entrepreneur he provides vast networks within the NFT and entertainment spaces. He often pursues opportunities in crypto and entertainment.

More announcements to come over the next few weeks, stay tuned to our socials for exclusive announcements.
What you need to know

SHARE YOUR PROJECT WITH THE WORLD
Each featured project will be broadcast to over 500 million homes worldwide across the world's biggest streaming platforms, tapping into a mainstream audience like never before.

RESERVE THE DATE
June 27-30 marks the production period. Applicants will be required to be on location in Hollywood, Los Angeles during the period specified for each project closer to the date.

HOLLYWOOD QUALITY PRODUCTION
The production team is some of the most well-known in the space, working for the biggest brands and distribution platforms on the planet. AAA quality from start to finish.

ALL EYES ON YOU
Put your project in the global spotlight with Killer Whales. Your project will be seen across multiple industries and platforms through our various PR articles.

LIKE NO OTHER
Our experts are the most influential names in the space, from Web3 specialists to venture capitalists. Our network of exchanges and community outreach will provide a powerful network of success.
VOTE FOR YOUR FAVOURITE PROJECT
VOTE TO WIN A WILDCARD SPOT
ON THE SHOW
Engage your community to upvote your project and climb the leaderboard. The top ranked projects will be eligible to appear on the show as a special "Wildcard" entry. Holders of at least 1000 HELLO tokens will be able to unlock a daily "Super Vote" worth 10 standard votes. It's project vs project so get voting!
Voting opens soon


HELLO Labs x CoinMarketCap
With over 340 million monthly visitors and more than 22,000 projects listed, CoinMarketCap is the main resource for up-to-the-minute data on everyone's favorite crypto projects. This makes them an ideal production partner for Killer Whales, ensuring that the show has a global reach both on and off camera.
In their role as Co-producers, CoinMarketCap will lead the way in sourcing the projects that will appear on the show plus providing on-screen data and community feedback during the episodes.
SHOW PARTNERS

Co-producer and data partner Co-producer
Security partner
official search partners


Interested in becoming a hello Labs partner?
The HELLO Labs ecosystem is forever expanding, and we're always looking for new partners, developers and visionaries to help us on our journey.